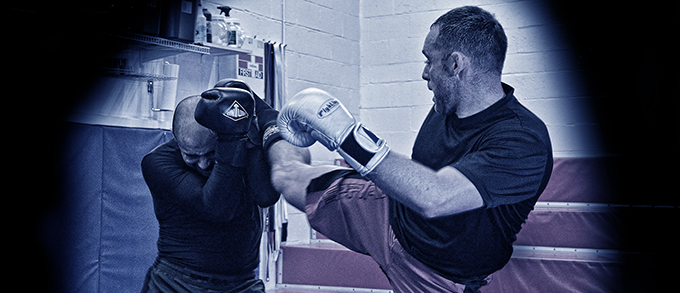 Modern Muay Thai traces its roots back to an ancient system of battlefield combatives. Known as Mae Mai Muay Thai, this art focused on transforming the human body into a weapon inspired by common battlefield weaponry. Since its initial development, Muay Thai has changed in many ways. Now a modern sport rather than a battlefield skill, it carries at its heart old traditions and an ancient fighting spirit.
A sport, a martial art, and undeniably an art form, the combative science of Muay Thai, known throughout the world as Thai boxing, is the national sport of Thailand. The roots of Muay Thai reach back thousands of years, and the history of Muay Thai is an important link to the history of Thailand. The Royal Thai Army has always used Muay Thai to protect Thailand's borders from invaders. Muay Thai is most effective in hand-to-hand combat and utilizes all the body's natural weapons.
Practitioners of Muay Thai, known as Nak Muay, have proven the effectiveness of their art in competitions around the world. Men, women, and children in over 80 countries have turned to Muay Thai as an effective means developing physical fitness and effective self-defense techniques. Its devastating effectiveness has gained the respect of martial artists worldwide.
Gear: 16-oz gloves, shin guards, mouthpiece, groin protection.